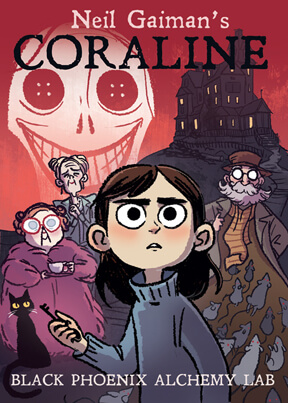 The Coraline Collection.
This series is based on the characters, locations, and ideas found within the pages of Neil Gaiman's novel, 'Coraline'.
Neil Gaiman's Official Site
Neil Gaiman's Official Online Store
The Official Neil Gaiman Website for Young Readers
Coraline on Facebook
This is a charitable, not-for-profit venture: proceeds from every single bottle go to the Comic Book Legal Defense Fund, which works to preserve and protect the First Amendment rights of the comics community.
Artwork on this page by Vera Brosgol!
PERFUME OIL BLENDS
Presented in an amber apothecary glass vial.
Because of the nature of this project, imps are not available for any Coraline scents.