Pretty Deadly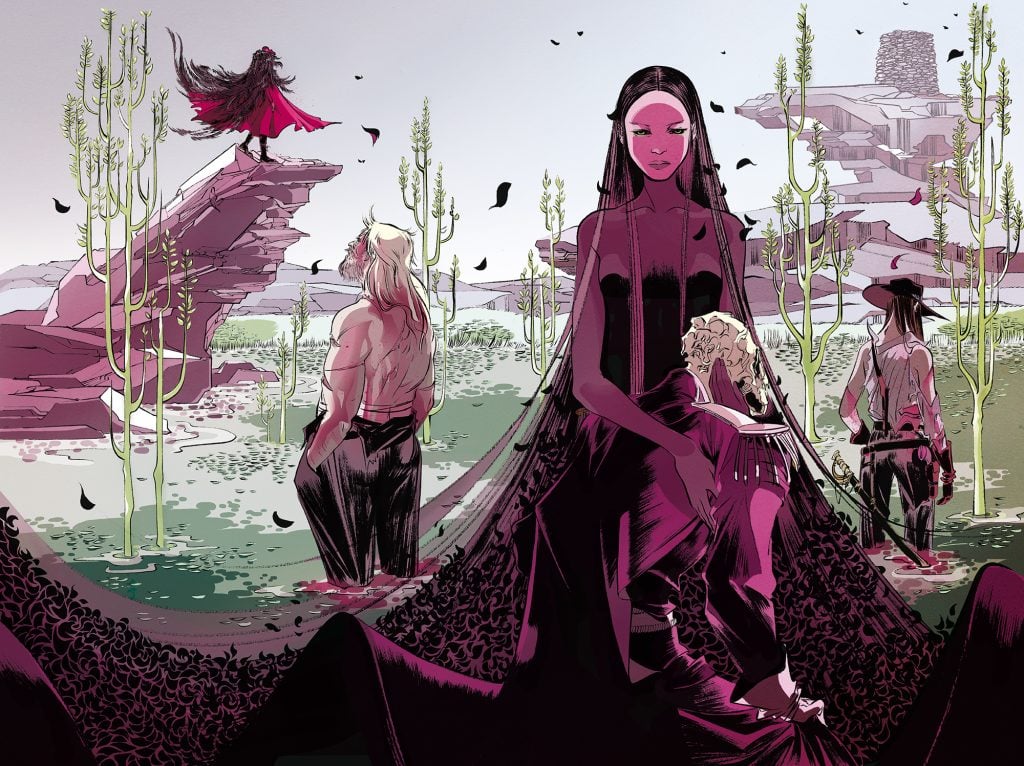 Perfume oil blends.
Presented in an amber apothecary glass vial.
Because of the nature of this project, imps are unavailable.
PRETTY DEADLY is a mythic western, a tale of retribution and redemption, that begins at the gallows and ends in Death's domain.  It is a story told by a dead rabbit to a butterfly, that you are invited to quietly overhear.
Website | Amazon | Image Comics
KELLY SUE DECONNICK (Avengers Assemble, Captain Marvel) & EMMA RÍOS (Dr. Strange, Osborn) reunite to bring you an all-new ongoing series that marries the magical realism of Sandman with the western brutality of Preacher. Death's daughter rides the wind on a horse made of smoke and her face bears the skull marks of her father. Her tale of retribution is as beautifully lush as it is unflinchingly savage.