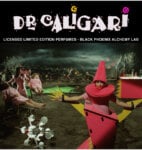 "That's the funny thing about desire… if it's not crude, it's not pure."
Stephen Sayadian's 1989 cult classic DR. CALIGARI was released to critical acclaim before slipping underground, proliferating through various nocturnal subcultures as the ultimate midnight movie experience. Now, thanks to a glorious 4K restoration (soon to be released by Mondo Macabro), the 21st century will finally get the DR. CALIGARI it deserves.
Co-written by Sayadian and Jerry Stahl, this film plunges viewers into the pitch-black depths of an institutional labyrinth controlled by a witty sexual sadist who claims to be the granddaughter of the original Dr. Caligari, and is eager to continue his legacy.
Those in Caligari's care find themselves subjected to inhumane experiments exploring the absurdity (and fragility) of human constructs such as gender, sexuality, and sanity. A rebellion is brewing among the Caligari Insane Asylum's more ethical clinicians… can they manage to derail the mad doctor's supervillainous schemes, or are they doomed to become the latest subjects in her diabolical research?
We're honored to present this series of eight licensed fragrances inspired by the characters, art design, and dialogue of this cinematic rite of passage, now finally poised to unsettle, inspire, and amuse a new generation of thrill-seekers.
Caligari A-Go-Go Perfume Oil

A fragrance inspired by the atmosphere and art direction of the film — its layers of grit and ooze, pop-art colors standing out against a starless void, clumps of debris, fake flowers, vials of mystery fluid, rumpled straitjackets and crisp lab coats.

Green amber, jasmine bud, cotton blossom, eucalyptus, secondhand smoke, dirt, and petitgrain.

Add to cart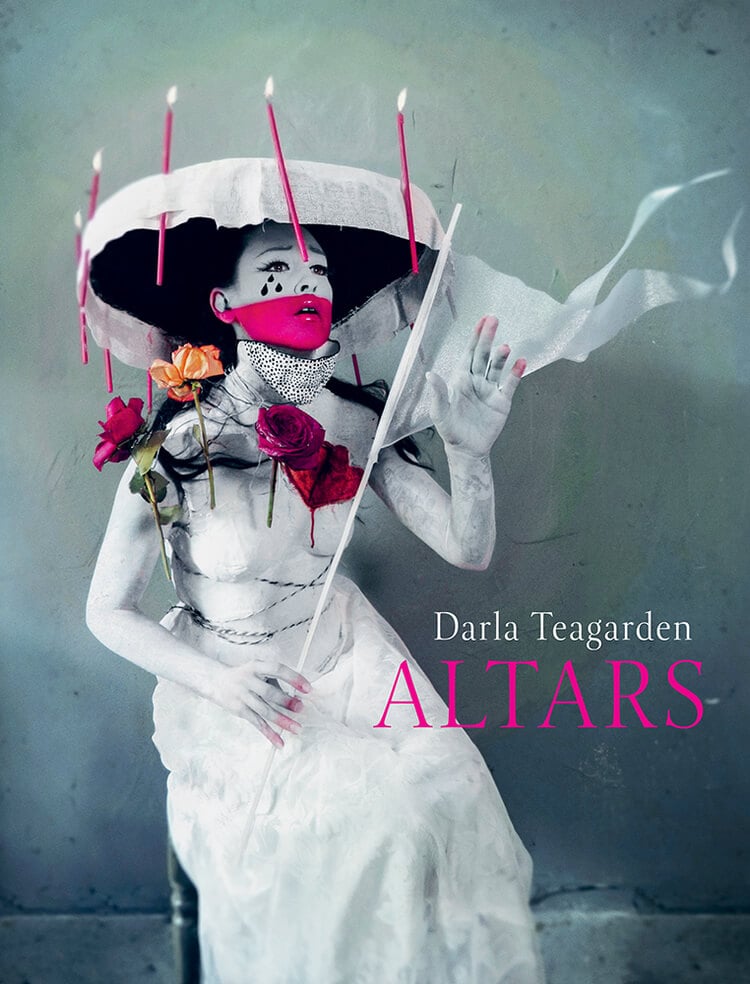 We are very excited to commemorate the release of our friend Darla Teagarden's book ALTARS (available now from Skeleton Key Press) with a new series of Limited Edition scents inspired by a selection of artworks contained therein.
Darla makes her portraits (primarily self portraits, unless otherwise stated) by crafting small theatrical vignettes out of wood, paper, chalk, plaster, and projection, creating in-camera effects. These serve abstractly as her means for communication, protection, ritual and a sense of place. Her images are either faceless or in character. She uses symbolic gestures as the narrative communicates common experience and unity.
Each perfume is blended by hand and presented in a 5ml amber apothecary bottle, bearing Darla's artwork on the label.
Follow Darla Teagarden on Instagram
Argento Sunrise Perfume Oil

A poem for the vital and visceral shadow self.

A pulsating, vibrant blend of king mandarin, lemon peel, and tangerine splashed into a smear of red musk and chianti.

Add to cart

Black Ice Sleeper Perfume Oil

The conservation of emotional energy and deep magic to survive the most forbidding winters.

Bittersweet apples encased in ice.

Add to cart

Love Let Her Perfume Oil

The act of creating Ephemera gives us the ability to stop time.

Velvet-pink carnations with tea roses, peonies, and rose sandalwood with a whiff of candlesmoke

Add to cart

Prairie Witch Perfume Oil

For those who move among the dead-hearted creating, caring and inventing.

Pumpkin rind and wild grasses, bourbon-soaked apples, tonka bean, smoked vetiver, and a mulled brew of star anise, clove, and black peppercorn.

Add to cart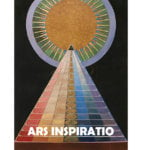 October 2020 marks the release of The Art of the Occult: A Visual Sourcebook for the Modern Mystic, a new book by prolific art admirer and gothic lifestyle writer S. Elizabeth (Twitter, Instagram, Haute Macabre, These Unquiet Things).
To celebrate the occasion, BPAL has invited the author to collaborate on a collection of art/scent pairings intended to serve as access points to occult inspiration, accompanied by short notes from S. Elizabeth explaining why she returns to gaze at these works again and again.
Altarpiece – No 1 – Group X Perfume Oil

Altarpiece – No 1 – Group X. Hilma af Klint 1907
"I was privileged to visit the 'Hilma af Klint: Paintings for the Future' exhibit when it was at the Guggenheim in 2019. The scale and scope of some of these visionary works were of such a breathtaking nature that I grew faint and strange; I thought (hoped, even!) I might be experiencing an art attack, a psychosomatic episode, a soupçon of Stendahl Syndrome. What made the afternoon complete was when my boyfriend's mother wandered into the Mapplethorpe exhibit and was a bit scandalized. not having any familiarity or context before doing so. All kinds of feels on this day!"

A prism of sacred frankincense refracting a golden amber light into a spectrum of daemonorops draco, King mandarin, golden oud, verdant moss, blue tansy, indigo vegetal musk, and wild plum.

Add to cart

Circe Individiosa Perfume Oil

Circe Invidiosa, John William Waterhouse. 1892
"The colors in this painting are so lush and beautiful that they defy description. I have always thought that tipping dish of poison, the shade of crushed emeralds and mantis wings, must be the precise color of our heart's blood when we are in the venomous throes of enraged, envious desire."

Salt-spray dotting an azure cove, its waters swirling with noxious poisons and venom drawn from dreadful roots: a cascade of blackcurrant and crystalline blue-green waters infused with theriac accord, bruised henbane accord, white gardenia, pear, cedarwood, emerald mosses, tuberose, and bitter almond.

Add to cart

The Choirs of Angels Perfume Oil

The Choirs of Angels, Hildegard von Bingen 1151-1152
"I always thought these holy mandalas looked a little bit like saintly Spirographs. Also: can you imagine peeking into the inner sanctum of a superfluity of mysterious nuns and discovering them lounging around, playing with Spirographs and Fashion Plates and LightBrite toys?"

A radiant blend of three frankincense oils, white bergamot, crystallized cistus, lavender, angelica root, and fiery neroli.

Add to cart

The Wish Perfume Oil

The Wish, Theodor Von Holst, 1840
"I've always wanted to know what wishes are longed for in the dark-eyed gaze of this intense young woman. Myself, I simply wish to rifle through the box of baubles and jewels in the bottom right of the canvas. Maybe help myself to that pearl-tipped hat-pin."

An incense of candied smoked fruits, Oman frankincense, red oud, labdanum absolute, sheer vanilla, patchouli, red musk seed, osmanthus, and datura accord.

Add to cart

The Witch/Strega Perfume Oil

The Witch/Strega, Angelo Caroselli, 17th Century
"Look at this witch's face! You know she's going to be a cutting-clever one, uttering snarky-sneaky observations that make you both gasp and splutter with repressed laughter about mutuals you can't stand. I want to be her Facebook friend. She'd be a scream in a Netflix watch party."

Leatherbound tomes and rose cream, flickering flames of twin ambers, and a cascade of shadows: black oud, teakwood, black beeswax, 13-year aged patchouli, cinnabar, balsam, sweet labdanum, tonka bean, and smoke.

Add to cart
"Women have always been monsters… But a monster is not something to dismiss, or look down on."
To mark the anniversary of Jude Doyle's 2019 book DEAD BLONDES AND BAD MOTHERS: Monstrosity, Patriarchy, and the Fear of Female Power [book available here], BPAL is proud to present a new collection of perfume blends inspired by this brilliant work of nonfiction.
DEAD BLONDES digs into the meaty places where pop-culture, history, and folklore overlap, presenting a series of monstrous feminine archetypes which perpetually recur in storytelling – including the stories we construct around current events, or events in our own lives.
Each archetype comments differently on the roles that women and femmes have been relegated to throughout society; many of these have been reclaimed and turned inside out over time, evolving from punishments into sources of power.
"This is a dark book, but some things are clearer in the darkness. This is a violent book, but an unsparing confrontation with violence can bring us to what lies beneath and beyond it."
Jude Doyle (@byjudedoyle, he/they) is the author of Trainwreck: The Women We Love to Hate, Mock, and Fear… and Why (Melville House, 2016) and Dead Blondes and Bad Mothers: Monstrosity, Patriarchy, and the Fear of Female Power (Melville House, 2019). Dead Blondes was named a Kirkus Best Non-Fiction Book of 2019, and was shortlisted for Starburst Magazine's Brave New Words Award. In addition, Doyle founded the feminist blog Tiger Beatdown in 2008, writes an ongoing column at GEN, has a prolific freelance journalism career, and once did a flow-chart about farts for the New York Times."
Alien/Siren Perfume Oil

"Women are defined from the outside, in terms of how they seem to men, rather than from the inside, as thinking, feeling subjects. They are not fellow people, not even a different or worse variety of person, but simply the opposite of men, and hence, the opposite of human.

Which leads to the question of how you can have sex with something that isn't human. In many myths, heterosexuality is portrayed as a kind of legalized bestiality, and attractive women are alluring, predatory, half-human monsters: fairy wives, snake-women, others whose beauty is a thin veneer over their dangerous and alien psyches."

A sebaceous, slick reptilian perfume: green and black vegetal musks, kelp, sea salt, blackened opoponax, violet leaf, Siamese red benzoin, davana, squid ink, and ambergris accord.

Add to cart

Bluebeard's Wife Perfume Oil

"Bluebeard stories provide one of the few venues women have to talk about the pervasive nature of marital violence. Like the slashers, they convert private drama into public spectacle, giving women a language for their pain."

Red rose petals floating in brackish salt water.

Add to cart

Dead Blonde Perfume Oil

"Of course young women enjoy slashers. Adolescent girls have spent their lives absorbing our cultural disgust for womanhood, only to find themselves thrust into the middle of it, suddenly the butt of every joke. Their underlying anxieties are hit with a toxic sludge of predatory attention, sexual objectification, and impossible standards, growing to fifty times their natural size. It is not easy to become a monster. It is not fun to slip – suddenly and for the rest of your life – out of humanity and into womanhood. Girls are left reckoning with the fact that their social status, their human value, even their basic survival, are all suddenly contingent on men. Thus, at the exact moment they're beginning to have sex and enter romantic relationships, girls watch stories in which a moment's lapse in judgment, or a single instance of giving in to temptation, results and agony and annihilation – not because that's what they want, but because it's already happening, and they have precious few other ways to process it."

A wilting corsage of tea roses and white roses, bearing forensic traces of honeyed lip gloss and coconut oil suntan lotion.

Add to cart

Haunted Housewife Perfume Oil

"When mothers try to live the way our culture encourages us to, as almost literally selfless vehicles for others' fulfillment, we become something else, something cold and hungry, something you wouldn't want to see standing over your bed in the dark."

A thin, sorrowful, lonely scent: white musk and dust, elemi and white amber, carrot seed and opium tar accord.

Add to cart

Mama Gein Perfume Oil

"So there went Augusta, another woman crushed into nothing by a man's world. It had happened to millions before her, and has happened to millions since."

Crushed baby's breath dusted with baby powder.

Add to cart

Possessed Teen Perfume Oil

"This is the ideological force driving all those stories about toxic period blood and PMS-induced hauntings. In a culture where we're trained to protect children and loathe women, the border zone between the two states is the subject of intense superstition and terror."

Skin musk and soap, smoldering with ash and exorcism incense.

Add to cart

The Woman at the Edge of the Woods Perfume Oil

"This is the primal threat in our earliest stories: a woman who lives on the outskirts of civilization, rejected by her community; a woman who is old, ugly, asexual; a woman who is, alternately, too beautiful, too sexual, too self-possessed; a woman who knows things others don't know, and can do things others can't do. When the loop of patriarchy closes, it can feel inescapable. Yet the way to freedom has been here, in our monster stories, all along. From the beginning, we've known that a woman who leaves society as we know it, who heads out to the dark and threatening spaces beyond the world we've built, will find not her death but her power."

A scent of power and wisdom, resilience and rage: a patchouli bramble embraced by creeping ivy and rose thorns, protecting a glade populated with mandrake root, yarrow and nettle, Roman chamomile, purple sage, elderberries, sweet myrrh, smoky vanilla husk, and willow branches.

Add to cart

Woman as Dragon Perfume Oil

"The archaic mother – the mother who reproduces without male permission for her own satisfaction – is the least human of the female monsters because she poses the most profound existential threat… The Mother is female bodily self-determination, full-fledged and uncontrollable, out of the ocean and stomping skyscrapers, turning the male world to rubble. She is what happens when the Furies come home."

A fiery red musk with crushed ginger root, black upturned soil, dragon's blood resin, clove bud, pink peppercorn, tobacco absolute, red amber, patchouli, black oud, blood-caked tar, vetiver, and cedar.

Add to cart
The origins of The Unemployed Philosophers Guild are shrouded in mystery… or maybe those are wine stains.
Early in the 4th century BCE, Socrates drank from one of our vessels. Although the UPG almost never endorses drinking poisonous hemlock, we made it look good.
Millennia passed. The Roman Empire. Attila the Hun. The Plague. Gingivitis. A couple witch hunts were in there. Kon-Tiki.
Finally, in the 1990s, two brothers in New York City's Lower East Side inherited the mantle of the UPG at a time when a mantle was a difficult thing to pawn.
The Unemployed Philosophers Guild was reborn when these champions turned their advanced degrees, creativity, and love of paying rent toward noble ends: meeting the needs of the people for finger puppets of the great philosophers, transforming coffee mugs, and cracking up at stuff.
Aristotle Beard Oil

ARISTOTLE of Stagira (384 BCE – 322 BCE)

His Poetica saved the cat 23 centuries before the first screenwriting how-to book.

The history of Western logic begins with his Organon.

Aristotle studied under Plato, who studied under Socrates, and this ancient Greek beardy trinity became known as the "fathers of Western philosophy."

The founder of the Peripatetic school (named for his custom of walking as he lectured), Aristotle systematically examined human endeavor and the natural world. Though some of his ideas were just plain inaccurate, he not only invented an early version of the scientific method, he was first to categorize similar living things by group, and sorted his treatises by topic (ethics, semantics, economics, politics, religion, zoology, biology, physics) substantially as we study and practice the arts and sciences today.

Aristotle's writing blew away contemporaries; yet of 200 works, all that remain are a few dozen crummy sets of lecture notes and compilations by students and students of students.

We may have lost his legendary eloquence, but even the literary shadows of his original compositions illuminate our thinking a couple of thousand years later.

If you are the type who likes to stroke your beard and think or to pace and stroke your beard and think, or to pace and stroke your chin and think – for do we have incontrovertible proof he had a beard? – Aristotle will give you something to think… about your beard.

Gentlemen, see Historia Animalium, Book III, Ch. 11:

In some cases among men the upper lip and the chin is thickly covered with hair, and in other cases these parts are smooth and the cheeks are hairy; and, by the way, smooth-chinned men are less inclined than bearded men to baldness.

Ladies, see Historia Animalium, Book III, Ch. 11, a few paragraphs earlier:

Women do not grow hairs on the chin; except that a scanty beard grows on some women after the monthly courses have stopped; and similar phenomenon is observed at times in priestesses in Caria, but these cases are looked upon as portentous with regard to coming events.

Thinking about starting an argument? If you're not starting with Aristotle, maybe you're not doing it right.

Oman frankincense, Greek sage, and white juniper.

Add to cart

Hypatia Perfume Oil

HYPATIA of Alexandria (c. 355 CE – 415 CE)

Hypatia of Alexandria is the earliest woman philosopher, astronomer, and mathematician whose legacy has survived. Her teaching attracted students from wealthy and influential families, including the future bishop Synesius of Cyrene, whose letters "To the Philosopher" are some of our few primary sources about Hypatia.

She succeeded her father, the Greek mathematician Theon, as head of his Neoplatonist school.

After living and teaching peacefully amidst dangerous religious conflict, Hypatia drew the ire of enemies who resented the accomplishment of a woman – and hated that a "pagan" had become the era's preeminent astronomer and mathematician.

Math is hard.

Bishop Cyril of Alexandria needed only to spread slanderous rumors to provide sufficient pretext for the parabalani – a violent militia of Christian monks – to savagely torture and murder an unarmed scholar. Some say they hacked her to death with clay roofing tiles; some say they wielded oyster shells. Either way, the cowards were satisfied they had silenced her.

Following this atrocity, Hypatia's work was disparaged and her writings were "lost."

Hypatia is not forgotten.

The ancient philosopher and astronomer is memorialized on Earth (presolar meteorite fragment "Hypatia" stone), on the Moon (Hypatia crater, Rimae Hypatia), and in the heavens (main-belt asteroid 238 Hypatia).

Synesius of Cyrene Drags Athens in a Letter to his Brother

…may the accursed ship-captain perish who brought me here! Athens has no longer anything sublime except the country's famous names! Just as in the case of a victim burnt in the sacrificial fire, there remains nothing but the skin to help us to reconstruct a creature that was once alive – so ever since philosophy left these precincts, there is nothing for the tourist to admit except the Academy, the Lyceum, and – by Zeus! – the Decorated Porch which has given its name to the philosophy of Chrysippus.

Today Egypt has received and cherishes the fruitful wisdom of Hypatia. Athens used to be the dwelling place of the wise: today the beekeepers alone bring it honor.

Rose water and a mineralic, star-dappled blend of white musk, crystalline amber, and sweet oud.

Add to cart

John Locke Perfume Oil

JOHN LOCKE of England and France and England and Holland and England (1632 CE – 1704 CE)

English philosopher John Locke was a Great Thinker.

As with many a Great Thinker, sometimes his brilliant ideas tilted at each other, and sometimes the luminous heart of his theories of property (you are not property! you own yourself! and your labor!) proved inadequately lit – anyway, not enough to enlighten his investment in the shady business of capturing and enslaving people.

Locke could be bracingly independent. He upended convention by growing less conservative and less authoritarian with age.

In his era, the political waters could be choppy (adj. "variable, tumultuous, filled with beheadings"), and from time to time he was obliged to flee. He fled to France (1675-1679). He fled to Holland (1683-1689).

The Father of Liberalism's ideas about natural rights and the social contract inspired many other flawed Great Thinkers, among them the framers of the Declaration of Independence and the U.S. Constitution.

To this day, we continue to perfect the ideas John Locke advocated: government by consent of the people, individual rights, tolerance, scientific and evidence-based inquiry, liberty, and reason.

John Locke was a Virgo.

New opinions are always suspected, and usually opposed, without any other reason but because they're not already common.

A blend of 17th century grooming products and some Sexy Virgo Philosopher Leather Action: lavender pomade, a splash of Carmelite water, tonka bean, and a well-worn strop.

Add to cart

Socrates Perfume Oil

SOCRATES of Athens (c. 470 BCE – 399 BCE)

To Socrates, "the unexamined life is not worth living." He did his examining publicly, by elenchus, which is italics for "the question-and-answer analysis of ideas." (We still call this "the Socratic Method" and it still bugs people.)

Socrates portrayed himself as a "gadfly" to the torpid "great and noble steed" of the state, and powerful Athenians agreed, though they were not universally grateful.

Socrates also claimed he had a mystical inner voice (his daimonion) and it dissuaded him from such deeds as seeking high office. Ineluctably, this daimonion and his many other peculiarities were weaponized by Athenians of high office.

Despite his patriotic service – as soldier, as divinely-appointed nuisance of Athens – Socrates was tried, convicted of impiety and corruption of the youth, and sentenced to death by drinking Conium maculatum, which is italics for poisonous hemlock.

Socrates remained Socrates to the last.

…I had not the boldness or impudence or inclination to address you as you would have liked me to address you, weeping and wailing and lamenting, and saying and doing many things which you have been accustomed to hear from others, and which, as I say, are unworthy of me. But I thought that I ought not to do anything common or mean in the hour of danger: nor do I now repent of the manner of my defense, and I would rather die having spoken after my manner, than speak in your manner and live.
– Plato-s Apology

Inspired by anointing oils used in the philosopher's time after partaking in public baths: orris root, ambergris accord, frankincense, olive blossom, black fig, and marjoram.

Add to cart
Collaborations

- 7 Hells
It is our absolute pleasure to introduce a scent series based on the art of the inimitable Bill Rude!
Bill Rude works professionally as a designer, animator, and effects expert with a penchant for retro horror. Work of his has been created for over 100 movies and TV shows, including True Blood, Ghost Whisperer, King Kong: Skull Island, Conjuring 2, Fantastic Beasts and Where to Find Them I & II, and the Science of Fear (where he even makes a personal appearance). Horror work of his has even been created for the legendary restaurant In-N-Out Burger, as well as for various other clients.
When not drawing monsters or building tiki rooms, Rude is also lecturer on the historical influences of Horror and genre on popular culture. He has lectured at California Institute of the Arts (CalArts), Art Center College of Art & Design, University of Southern California (USC), Minneapolis College of Art & Design (MCAD), the Fashion Institute of Design & Merchandising (FIDM), Tiki Oasis, and Midsummer Scream Halloween Festival.
More information can be found at his professional website,
The ATOMIC ROCKET
Collaborations

- Effy
EFFY, a punk rock daddy clad in neon pink with a vendetta against the world, has been fomenting a revolution from within the pro-wrestling underground. As lascivious as he is he dangerous, this demonically influenced diva is kicking ass and blowing kisses while serving as a protector for the upcoming generation of LGBTQ cuties. Harboring deep apocalyptic visions while smooching boys on the side, EFFY's southern charms and sassy path of destruction have made him an inimitable star as he snatches championships around the United States.
Visit https://www.BeEFFY.com, and Follow EFFY on Twitter and Instagram!
Daddy by EFFY Beard Oil

Not all daddies have beards, and not all beards belong to daddies! That's why EFFY's unisex fragrance DADDY by EFFY is now available as a perfume blend and a beard oil, to make sure your bases are covered. (Note: do not apply to your third base area! Face-beards only, por favor.)

The scent is the same! A roll in the hay with a sexy demon daddy: a diabolical incense with a splash of bay rum and a hiss of infernal fougere.

Label photo credit: Jordan Nachole Hall

The accompanying perfume oil can be found here.

Add to cart

Daddy by EFFY Perfume Oil

DADDY isn't defined by gender: it IS a gender, and it's anyone's to try on. It takes all kinds ⁠— masc daddies, lady daddies, queer daddies, punk daddies, muscle daddies, soft daddies, big daddies, baby daddies, noncorporeal daddies.

Subtle differences in skin chemistry ensure that no two people will wear DADDY quite the same way; this power is yours to wield as you see fit. No leather jacket, no fishnets, no problem! (But if you want 'em, we know a guy.)

A roll in the hay with a sexy demon daddy: a diabolical incense with a splash of bay rum and a hiss of infernal fougere. Congrats, you're a DADDY now too!

Label photo credit: Jordan Nachole Hall

The accompanying beard oil can be found here.

Add to cart
Poster illustration by Drew Phillips
Drew Rausch is a cartoonist and the co creator, along with Jocelyn Gajeway, of the ongoing webcomic MY BLACKS DON'T MATCH! He's been lucky to work on such comic book properties as Edward Scissorhands, Invader Zim, Rick and Morty, Back to the Future and Ghostbusters. Proof of his artistic existence can be found at www.drewrausch.com
He lives in a house that is most assuredly haunted by no less than 2 ghosts with his Bride in Pasadena, CA and their one black cat, Spooky.
Currently there is a tombstone in his hallway.
Meet Disasterina — Los Angeles' Most Disastrous Drag Queen, and also a cast member of The Boulet Brother's DRAGULA Season 2. She is a bizarre enigma from an undetermined foreign place who skips through the minefield of life in skyscraper heels. Audibly gushing and with a visible clit boner, see her stir up a whirlwind of horror as she blows your mind… and other parts.
Here's where you'll find Erika Klash, the gaymer/anime/harajuku drag monster extraordinaire who served something undeniably new on DRAGULA Seasn 2. Her passion for blending fandom with dragdom results in nerdy innovations that must be seen to be believed. Follow her on Instagram for a steady stream of pixelated poise and pastel gore!
Each year Independent Shakespeare Co. blesses Los Angeles with the Griffith Park Free Shakespeare Festival, a summer of free performances like no other! In 2019 alone they'll be presenting 10 weeks of Shakespeare's Twelfth Night and Pericles.
Freewheeling, inclusive and a bit anarchic, the festival includes mainstage performances, pre-show family events such as interactive workshops, and a slate of extraordinary opening acts. Bring a blanket and a picnic to enjoy great theater in a great city. All free, all summer long.
ISC's mission:
We bring Los Angeles together through exuberant, surprising productions of classical plays as well as new works.
We address the inequity of access to the performing arts through free and low-cost programming.
We create theater that is dynamic, inclusive and accessible; enriching our community and reaching new theater audiences.
Our partnership with ISC has sparked this rotating collection of Limited Edition perfume blends, inspired by whichever plays are currently in production; proceeds will benefit the company.
Learn more here! And follow us @IndyShakes on Instagram, Facebook, and Twitter!
Photo: Grettel Cortes Photography
'Tis Not Madness Perfume Oil

This is the air; that is the glorious sun;
This pearl she gave me, I do feel't and see't;
And though 'tis wonder that enwraps me thus,
Yet 'tis not madness.
— Sebastian

A vibrant swirl of orange blossom, sweet patchouli, vetiver, and sandalwood.

Add to cart

Bawd Perfume Oil

Pray you, without any more virginal fencing, will
You use him kindly? He will line your apron with
Gold.

Raucous red velvet musk, sweet patchouli, billowing peony, bourbon vanilla, and a cascade of red rose petals.

Add to cart

Cakes and Ale Perfume Oil

Dost thou think, because thou art virtuous,
there shall be no more cakes and ale?
— Sir Toby Belch

Hell yeah, we'll have cakes and ale: honey cakes and stout.

Add to cart

Diana Perfume Oil

My temple stands in Ephesus: hie thee thither,
And do upon mine altar sacrifice.
There, when my maiden priests are met together,
before the people all,
Reveal how thou at sea didst lose thy wife:
To mourn thy crosses, with thy daughter's, call
And give them repetition to the life.
Or perform my bidding, or thou livest in woe;
Do it, and happy; by my silver bow!

Artemis, standing in her golden chariot… driving off with her fast-trotting deer over the hills and far away to some rich-scented sacrifice: leather, gleaming golden amber, red amaranth, cypress, asphodel accord, a gleam of silver, and soft brown musk.

Add to cart

I Will be Strange, Stout, in Yellow Stockings Perfume Oil

I thank my stars I am happy. I will
be strange, stout, in yellow stockings, and
cross-gartered, even with the swiftness of putting
on. Jove and my stars be praised!
— Malvolio

Champaca absolute, lemon peel, basmati rice, smoked vanilla husk, and green tea.

Out of Stock

Marina Perfume Oil

When I was born:
Never was waves nor wind more violent.

A waving wet haze of blue and green: blackberry wine and soft oudh, cashmere woods, iris pallida, sea salt, and turquoise musk.

Add to cart

O Spirit of Love Perfume Oil

O spirit of love! how quick and fresh art thou,
That, notwithstanding thy capacity
Receiveth as the sea, nought enters there,
Of what validity and pitch soe'er,
But falls into abatement and low price,
Even in a minute: so full of shapes is fancy
That it alone is high fantastical.
— Orsino

Effervescent rose chypre and bourbon vanilla.

Add to cart
BPAL is proud to contribute to the sensory experience of the last syllable, ISCLA's interactive, online adaptation of Macbeth — an experiential event that invites you into a world where nothing is but what is not, in which five mysterious maps guide your journey through a theatrical landscape.
These two perfume blends have been crafted as a pathway toward deepening the viewer's experience and forging a connection between personal memory and the moments captured on-screen. (They also may simply be worn and enjoyed as personal fragrance.) More details on incorporating these scents into your exploration of the last syllable will be forthcoming closer to its fall 2021 release.
Further updates about the last syllable will appear on ISCLA's website. In the meantime, you may register for the experience here.
If you're interested in perusing the other products we've created to raise funds for Independent Shakespeare Co., those can be found elsewhere on our site.
'Tis Strange Perfume Oil

"Macbeth ruled during a time when the old gods were not yet forgotten. Almost no one could read and their memories and stories reached back into the deepest shadows.

When the imagination stretches backwards as well as forwards it creates a sort of slide, or ladder. Like the children's game! Time is much thicker. There is a substance about it that allows beings to gain purchase."

Both bog and castle, moor and battlefield, chivalry and nightmare: scarred leather armor, moss-covered stone, shadows upon shadows, and billows of black incense.

Add to cart

The Last Syllable Perfume Oil

INT.- THE STUDY – NIGHT.
The artist is at work at her desk. In front of her is a wall,
pinned with papers, photos, maps, lists. To her left is a
window. It is dark.

In front of her, her desk is piled high, with an assemblage
of papers, odd pieces of string, a mirror, a doll. A singed
straw figure. A 1970's tape recorder. A destroyed cassette
tape. And more.

The artist picks up a magnifying glass from the pile. She
leans to examine the objects in detail.

We shift to a close up that moves through the objects, and
everything feels new under such examination. It is as though
we are in the landscape of her imagination.

Photos pinned to cool plaster walls, discarded papers, a web of strings, a mirror, a doll, singed straw, scattered books, and unfurled magnetic tape.

Add to cart
Julie Dillon has been working with Black Phoenix Alchemy Lab for many years, doing labels for several series, most notably the Phoenix Steamworks collection, the Vampires Don't Sleep Alone Collection, the RPG series, and upcoming re-release of Carnival Diabolique."
Scholar's Tower Perfume Oil

"Amina and Shula took in stray books and stray cats and filled their home with both. They loved their feline charges as much as their studies, though the former often demanded more attention than the latter.

Together, the two scholars charted the paths of comets, discovered and named new stars, and debated the size and shape of the observable skies. They loved their study of the heavens, but they also strove to keep their inner world full and happy. Some days, all they needed was a sunny spot in their tower to enjoy a few books and a pot of tea together with their horde of cats."

Black Phoenix Alchemy Lab has created SCHOLARS' TOWER to commemorate "Imagined Realms", the first in a series of books of fantasy art by award winning artist Julie Dillon.

Gleaming amber spheres, polished cedar and mahogany, sweet parchment, inks of frankincense ash, and soft plumes of incense.

Add to cart
The Nobodies are New York City's least favorite nightlife weirdos, a supergroup composed of Ariel Italic, Lady Bearica Andrews, and DJ Accident Report.
Thanks to their negligible income and short attention spans, you'll find them hosting a plethora of different events, including RuPaul's Drag Race viewings, dance parties, variety shows, and movie screenings. You may even have caught them working at BPAL's booth at various conventions.
In addition to being nominated for a 2016 GLAM Award for Best Duo or Group, they have taken over as producers and hosts of the Slam Awards (the NYC nightlife equivalent of the Razzies, which has absolutely nothing to do with the WWE's Slammy Awards).
As the main sponsor of their annual Mx. Nobody drag pageant (technically an un-pageant, which judges contestants of all genders on the basis of Newness, Outlook, Passion, and Eugh), Black Phoenix Alchemy Lab is proud to participate in The Nobodies' ongoing experiments testing the limits of audience tolerance and plain old common decency.
Blessed few may have what it takes to be a real Nobody — but now anybody can smell like one.(Logo artwork by Lily Gabrielle Hoyda.)
JK Men Are Very Good LOL Perfume Oil

What a piece of worke is a man! how Noble in
Reason? how infinite in faculty? in forme and mouing
how expresse and admirable? in Action, how like an Angel?
in apprehension, how like a God?
The beauty of the world, the paragon of animals—and yet,
to me, what is this quintessence of dust? Man delights not me-
nor woman neither, though by your smiling you seem to say so.

Due to the way Facebook's hate-speech algorithms work, casual observations such as "Men are trash" or "Men are scum" end up being treated with the same gravity as words meant to attack and harass marginalized communities.Vanity Fair has covered exactly how this came to pass, and why they won't be changing them anytime soon.

As a small business that has always drawn inspiration from the historical, the erotic, the political, the esoteric, we have frequently run afoul of Facebook's policies. Iironic, isn't it, considering the horrifying abuses that still pass muster by the site's standards – which larger companies, foreign countries, and yes, certain MEN seem to effortlessly circumvent?

And we're not alone: our nightlife friends The Nobodies' event page for their upcoming showcase of drag king talent, playfully entitled "Men Are Trash," was deleted almost immediately, eliciting a warning from the website.

Their solution was to create a new event entitled "JK MEN ARE VERY GOOD LOL." But this too ended up being deleted, and as a consequence of back-to-back "hate speech" violations, the group's entire Facebook presence was removed.

So… what is a man, exactly? And what is it possible to say about him? We really, honestly couldn't tell you. Would Hamlet's comment "Man delights not me" end up getting deleted? Will our posts promoting this scent?

At least we'll all be in great company in Facebook jail.

Pipe tobacco, leather, mid-century aftershave, a belt of bourbon and a grassy smear of mud from a fairway divot.

Proceeds from this scent will be donated to NYC's Lesbian, Gay, Bisexual & Transgender Community Center.

Out of Stock

Mx. Nobody Perfume Oil

Weed-smoke and lime-tinged vapors rising from a cauldron of green slime, suspended by cracked leather straps above the heads of an unsuspecting audience.

Out of Stock

Nobodies Watching Wrestling Perfume Oil

Who better to comment on the flips, throws, and visible panty-lines of the pro-wrestling world than a bunch of drag queens? The Nobodies' ongoing video series maps out this cultural terrain for anyone who might not have otherwise clocked the generous overlap between wrestling and drag.

Black Leather and strawberry lip gloss

Add to cart
Created in collaboration with Renegade Game Studios to accompany their 2018 release, Overlight — a fantasy roleplaying game of kaleidoscopic journeys, in a visceral, dangerous, and brightly-colored setting. Created by Paul Alexander Butler and George Holland, and featuring original artwork by Kwanchai Moriya, Overlight invites characters to search for personal meaning among a fantastic, sometimes violent, and overwhelming world.
"The dead are reborn and lie again in the belly of the conscience."
— Austin Osman Spare
Fabio Listrani's SANTA MUERTE TAROT (Lo Scarabeo, 2017) celebrates both life and death, filled with vivid imagery that beckons the reader to explore new depths in traditional tarot symbolism. These mysteries are presided over by Nuestra Señora de la Santa Muerte herself, who inhabits the deck in a number of different guises.
"What you will find in this pantheon of archetypal images is a celebration in hnor of those who have gone before us. It is their memory and our collective consciousness that we will continue to nourish, and which we can tap into through the tarot… We have a whole life of advantage over Death, which should always remind us how useless it is to be worried about it. Instead, be concerned about not living enough."
ABOUT FABIO LISTRANI
Fabio Listrani was born in Rome in 1981. He is a digital artist and graphic designer who has years of professional experience doing a variety of illustration work, including comic book covers, artwork for bands, concept art, and T-shirt designs.
His personal work has been described as "visual cultural nomadism," borrowing symbolist motifs from Western and Eastern cultures and combining them with surreal, often grotesque SF or mystical themes. Through this original hybrid Fabio has received wide recognition and numerous awards.
ABOUT LO SCARABEO
Since 1987, Art Publisher Lo Scarabeo has published over 200 Tarot decks that have been acclaimed all over the world for originality and quality. Only the best Italian and International artists are selected for our new decks, and the result is that Lo Scarabeo's decks are all recognizable as an exceptional artistic value.
Up late? Nothing on? Tune in to Two Minutes to Late Night, the world's only heavy metal-themed talk show. Let host Gwarsenio Hall be your guide through a dark, smelly underworld of music and mayhem!
Filmed at St. Vitus in Brooklyn, featuring house band Mutoid Man.
Poster art by Brittany Naundorff
Created in collaboration with Dragula Season 2 star Victoria Elizabeth Black and BLACK HAÜS Productions.