Activism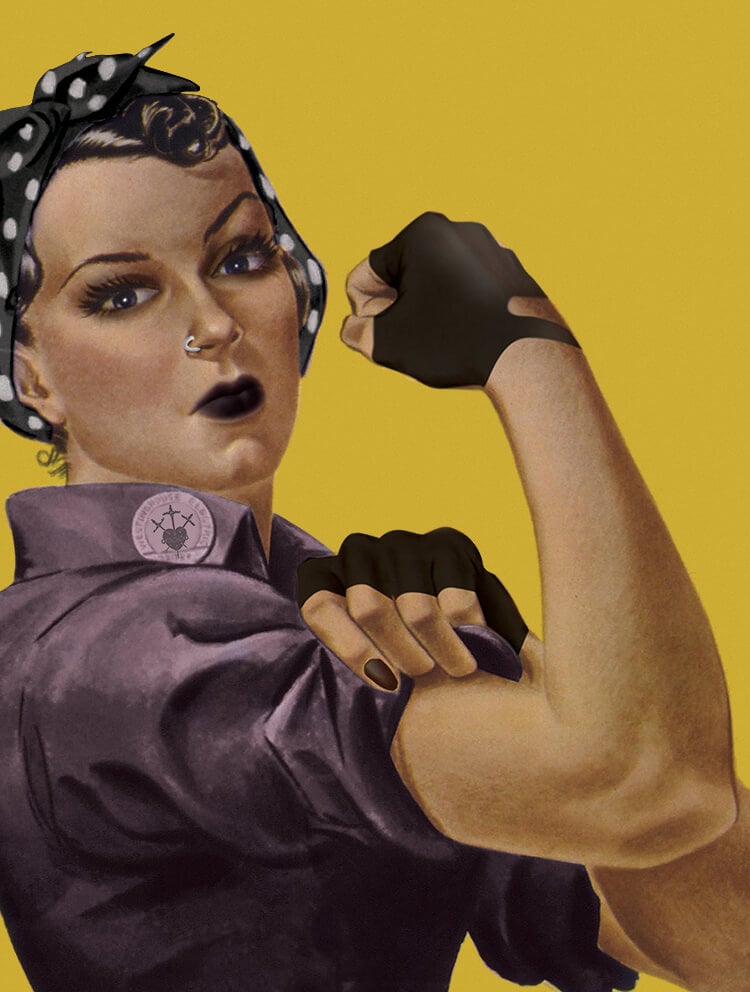 In the course of an interview with Unquiet Things, I was able to put my thoughts and feelings about the importance of our activism into words:
Since the day we first opened our doors, helping support and strengthen marginalized communities has been of paramount importance to me. At Black Phoenix Alchemy Lab, we have never shied away from our civic duty, and since the inception of the company, we have made it a point to do everything within our power to support organizations that provide emergency aid and disaster relief, support environmental and conservation causes, help the homeless, protect civil liberties and reproductive rights, and offer succor to the LGBTQ community and marginalized ethnic, racial, and minority religious groups. It is our way of helping to protect and provide for our communities, and we feel it is our obligation as human beings to help those who may not be empowered to help themselves.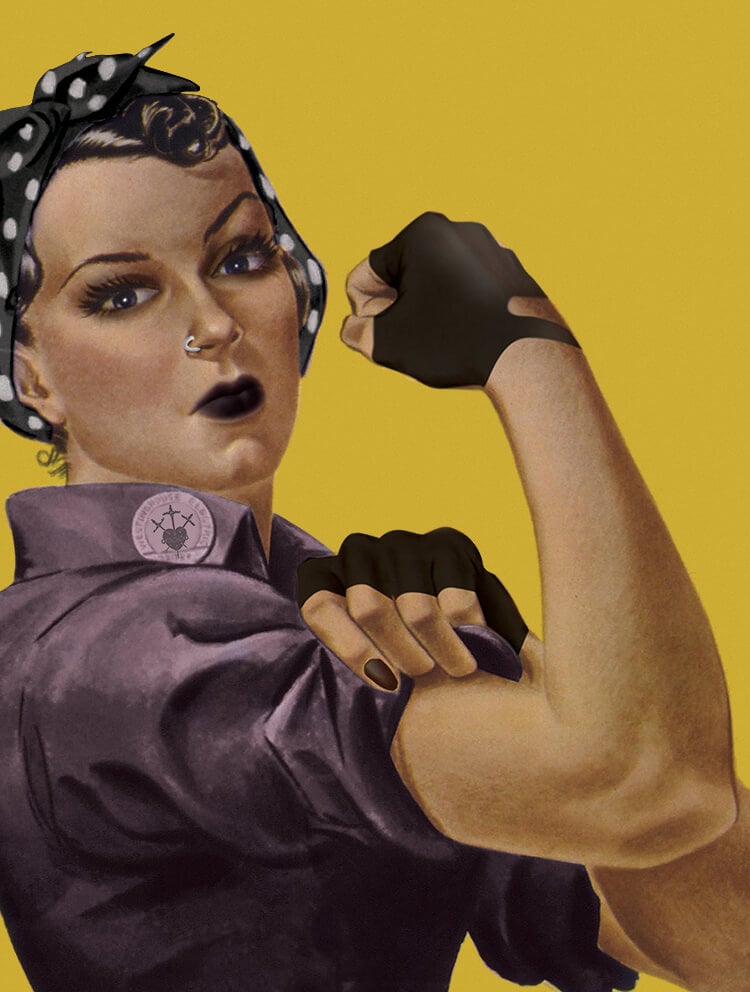 In the course of an interview with Unquiet Things, I was able to put my thoughts and feelings about the importance of our activism into words:
Since the day we first opened our doors, helping support and strengthen marginalized communities has been of paramount importance to me. At Black Phoenix Alchemy Lab, we have never shied away from our civic duty, and since the inception of the company, we have made it a point to do everything within our power to support organizations that provide emergency aid and disaster relief, support environmental and conservation causes, help the homeless, protect civil liberties and reproductive rights, and offer succor to the LGBTQ community and marginalized ethnic, racial, and minority religious groups. It is our way of helping to protect and provide for our communities, and we feel it is our obligation as human beings to help those who may not be empowered to help themselves.
Beside the house, the cherry's flowering,
Above the trees the May bugs hum,
The ploughmen from the furrows come,
The girls all wander homeward, singing,
And mothers wait the meal for them.
Beside the house, a family supper,
Above, the evening star appears,
The daughter serves the dishes here;
It's useless to advise her, mother,
The nightingale won't let her hear.
Beside the house, the mother lulls
The little children for the night,
Then she, too, settles at their side.
And all is still… Only the girls
And nightingales disturb the quiet.
– Taras Shevchenko, translated by Vera Rich
On February 24th, 2022, Vladimir Putin initiated his attempt to redraw the map of Europe, starting with an full-scale invasion of Ukraine. As of this writing, peaceful Ukrainian cities are under strike, but Kyiv has still not fallen to Russia's military.
Ukrainian civilians are enduring unspeakable suffering. If you would like to help, here are some organizations that you should consider supporting during this dark time:
Voices of Children
Razom for Ukraine
United Help Ukraine
Emergency Humanitarian Aid for Ukraine
https://www.lphr.org/en/humanitaere-soforthilfe-fuer-die-ukraine/
Revived Soldiers Ukraine
https://www.rsukraine.org/
You can also chip in to help the Kyiv Independent keep reporting:
patreon.com/kyivindependent
https://www.gofundme.com/f/kyivindependent-launch
or donate to the UN Refugee Agency to help people worldwide that have been displaced: https://www.unrefugees.org/emergencies/
to Médecins Sans Frontieres to assist with medical care: https://www.doctorswithoutborders.org/what-we-do/countries/ukraine
or to World Central Kitchen, who are providing meals for Ukrainian refugees at the Polish border: https://wck.org/
We have crafted two scents as a fundraiser whose profits will be split between United Help Ukraine, who are providing medical supplies and humanitarian aid, and World Central Kitchen.
Texas governor Greg Abbott is leveling another attack against the LGBTQIA+ community by attempting to criminalize gender-affirming medical care. Abbott is calling on Texas state agencies, including the Texas Department of Family and Protective Services, to classify medical procedures and treatments that align children with their gender identity as "child abuse." This follows an opinion released by Ken Paxton, Texas' attorney general, where Paxton states that parents who permit gender-affirming procedures should be investigated for child abuse. Abbott also directed "all licensed professionals who have direct contact with children who may be subject to such abuse, including doctors, nurses, and teachers" to report parents or guardians that support gender-affirming care or face "criminal penalties for failure to report."
To sum up, Texas' governor and attorney general are classifying gender reassignment surgery, puberty blockers, hormone therapy, and all other gender-affirmation therapies and surgeries as child abuse under state laws.
It is unclear how this directive is going to actually play out. So far, Paxton's opinion is not legally binding, and it is still up to Texas' state courts to interpret the laws and constitution. The ACLU has clarified that the governor's statement cannot be enforced under the current law, but nevertheless it does "spread fear and misinformation, and could spur false reporting of child abuse."
More than thirty anti-LGBTQIA+ bills were introduced in Texas last year, and we need to do all we can to fight.
What can we do to help? First off, contact Abbott and Paxton's offices and show your support of trans kids and their families:
https://gov.texas.gov/apps/contact/opinion.aspx
https://www.texasattorneygeneral.gov/contact-us-online-form
Urge your local leaders to also speak out against anti-LGBTQIA+ legislation. Get on the phone, write to your representatives, show up to protests.
Share trans activism and education resources freely, support trans folx in your community. Here's a toolkit for protecting LGBTQIA+ students that was drafted by the ACLU in conjunction with Lambda Legal:
https://d3n8a8pro7vhmx.cloudfront.net/lgbt/pages/44/attachments/original/1644292200/LGBTQIA_StudentsRightsToolkit.pdf?1644292200
Use your voice. Magnify your voice on social media, engage in tough discussions with your friends and family, and do what you can to raise awareness and build understanding and compassion in your community.
We have crafted two oils inspired by a poem of Kahlil Gibran's in order to fundraise for Lambda Legal who has joined the American Civil Liberties Union of Texas, Equality Texas, and Transgender Education Network of Texas to form TxTransKids.org, an initiative that fights for the rights of LGBTQ Texans in the courts, the legislature, local governments, and schools. "We are coming together to ensure that K-12 transgender, non-binary, and genderqueer students and the people that love them have access to the resources that they need."
If you choose to make donations directly, please consider TxTransKids.org, or any of these following organizations:
Trans Youth Family Allies
http://www.imatyfa.org/
Lambda Legal
Equality Texas
https://www.equalitytexas.org/
Transgender Education Network of Texas
https://www.transtexas.org/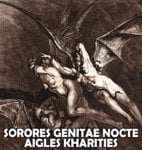 Roe v. Wade was overturned, and in one stroke everyone in America who possesses a uterus is no longer a free and equal citizen of the United States. We are unpersoned. Reproductive rights are no longer federally protected, and the barn door has been kicked down for states that want to ban abortion outright. It is a truly terrifying time: not only are we returning to a era of dangerous abortions, but we are entering a dark unknown wherein pregnancy itself is under state surveillance and even miscarriage can be investigated as a crime.
Not only is the destruction of Roe v. Wade a catastrophe for reproductive and civil rights, it is also a blow to privacy for everyone. It wasn't until 1965, in Griswold v. Connecticut, that the Supreme Court recognized a constitutional right to privacy, acknowledging that while the Bill of Rights does not specifically enumerate a federal "right of privacy", zones of privacy – that is, freedom from interference from the government – can be inferred from the First, Third, Fourth, and Fifth Amendments. In concurring opinions, Justices argued that the Ninth Amendment (acknowledging that there are some constitutional rights that are not explicitly outlined or mentioned in the Bill of Rights) and the due process provisions of the Fourteenth Amendment also created a constitutionally granted right to privacy that exists within the penumbra of these protections. Because of this, married couples were permitted access to contraception. Griswold set the precedent for future privacy cases, including Roe v. Wade.

In 1973, SCOTUS held — through their decision in Roe v. Wade — that the Due Process Clause of the Fourteenth Amendment "protects against state action the right to privacy, including a woman's qualified right to terminate her pregnancy" and "though the State cannot override that right, it has legitimate interests in protecting both the pregnant woman's health and the potentiality of human life." With that, Roe v. Wade ceased the enforcement of individual state laws that were in place that banned abortion before 24 weeks. SCOTUS further affirmed through Planned Parenthood v. Casey that "the fundamental right of privacy protects citizens against governmental intrusion in such intimate family matters." Basically, individual state laws prohibiting abortion would violate the Due Process Clause if they created an "undue burden" on a pregnant person's right to an abortion.

The destruction of the Roe v. Wade decision will now call into question all past SCOTUS decisions predicated on a person's right to privacy, and Clarence Thomas has made it explicitly clear in his concurring opinion that SCOTUS should reconsider Obergefell v. Hodges (2015), Lawrence v. Texas (2003), and Griswold v. Connecticut, the rulings that have protected same-sex marriage, same-sex relationships, and access to contraception. Think about that— look at those dates. As recently as 2003, it was technically illegal for same sex couples to have sex in FOURTEEN states, and not just in many of the same states that are rushing to criminalize abortion, but in states like Massachusetts and Maryland. All Supreme Court decisions based on the concepts of equal protection under the Fourteenth Amendment are in jeopardy, including those that impact rights that were not available to us during the American Revolution. What will tumble next? What rights that we currently take for granted will go back to being determined by gerrymandered state legislatures? Loving v. Virginia (1967) protects interracial marriage, Katz v. United States (1967) currently protects us against government surveillance, Stanley v. Georgia (1969) protects us from being prosecuted for the possession of "obscene material" as defined by individual states, and Eisenstadt v. Baird (1971) further protects our right to contraception outside of marriage. These all crumble away when the right to privacy defined in Griswold is dissolved.

In addition, with the destruction of Roe v. Wade, there are legitimate concerns that private businesses in the United States can now be dragged (or willfully interject themselves) into the enforcement of legislation. We live in a time of absolute and unprecedented surveillance. A hellish whirlwind of geolocating data, menstruation tracking, search history, social media posts, financial data, and private communications hands advertisers, developers, and — consequentially—– law enforcement all the info they need to determine whether or not a person is seeking an abortion. And when the right to privacy set by Griswold and explicitly extended by Katz is gone, private businesses can use your data to aid law enforcement in the prosecution of your porn habits and condom purchases, too.

Here's what I'm saying: even if you do not have a uterus and even if you don't care at all about people who do have a uterus, you need to give a shit.

Initially I had written a lengthy post expressing my rage and despair, but you don't need to see that. There is plenty of rage and despair crackling through the airwaves as it is. Bluntly put, we have no recourse on a federal level, and you can thank Manchin and Sinema for that. Activism is, for now, just about the only recourse that we have. Take a minute to scream, rage, and drool venom, but when that storm has passed… roll up your sleeves. We have a lot of work to do. Vote in every single god damned election, and encourage your network to vote. Protest, fundraise, donate to abortion funds and pro-abortion organizations, and do what you can to support vulnerable people. 
Seven perfumes for the Kindly Ones, seven for the Graces: an offering honoring those who would avenge us, and a prayer that those who are suffering under the yoke of this horror will find peace, safety, and joy. These scents are a fundraiser for the National Network of Abortion Funds. If you choose not to purchase a scent, please consider a direct donation. 
Elpis is the only good god remaining among mankind; the others have left and gone to Olympos. Pistis, a mighty god, has gone, Sophrosyne has gone from men, and the Kharites, my friend, have abandoned the earth.
Hope remains. Do not despair.
Art: the Furies Before The Gates Of Dis by Gustave Dore, Orestes Pursued by the Furies by Louis Lafitte, detail of Sandro Botticelli's Primavera.
Some helpful links –
The ACLU's Guide to Protesters' Rights
The Center for Reproductive Rights
Guttmacher Institute: Abortion Rights
Mississippi Reproductive Freedom Fund
The National Network of Abortion Funds
Transgender Advocates Say the End of Roe Would Have Dire Consequences
We're Not Going Back to a Time Before Roe. We're Going Somewhere Worse.
Proceeds from the sale of these duets benefit –
The Cajun Navy
The Cajun Navy directly assists with search and rescue and offers assistance with clean up, wellness checks, and supply delivery.
Imagine Water Works
Imagine Water Works leads the Mutual Aid Response Network, which is a group of Louisiana residents that activates during floods, storms, and other natural and manmade disasters.
House of Tulip
House of Tulip works to create housing solutions for TGNC people in Louisiana and has created a rapid response fund for transgender and gender non-conforming community members directly impacted by Hurricane Ida.
Texas is enduring an absolutely terrifying winter. Millions of households across Texas are without power or potable water, the water crisis in the state is escalating, and while the icy weather is easing up, the thaw will bring a whole host of new problems.
Proceeds from the sale of these three scents – inspired by a few of Texas' state animals – will benefit the
Bridge Homeless Recovery Center, Austin Disaster Relief and Food Bank RGV Please consider donating directly, or donating to the following organizations, or volunteer if you are able:
Austin Mutual Aid is raising funds for people who are experiencing homelessness.
The Austin Area Urban League is running an emergency donation drive to help obtain shelter and safety for those at risk.
Maximizing Hope is raising money to book hotel rooms and get food and gear for people.
Front Steps is running a blanket drive.
Here are Texas mutual aid funds you can venmo right now:
Austin: @ austinmutualaidhotels
Houston: @ mutualaidhou
Dallas: @ feedthepeopledallas
This is a searchable resource for Texas food banks: https://www.feedingtexas.org/get-help/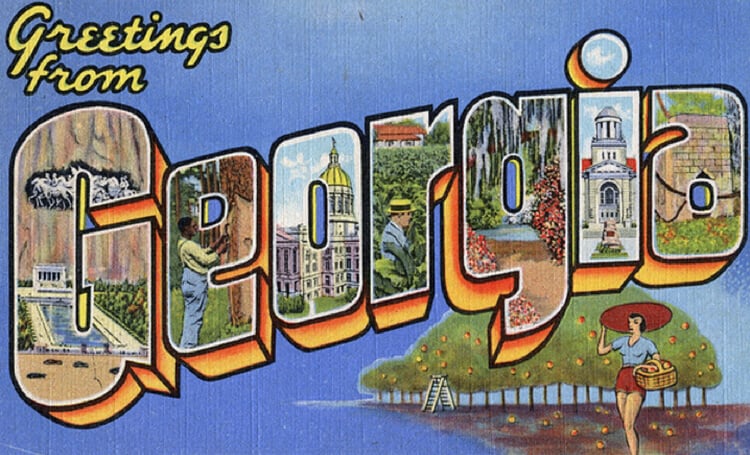 In November of 2020, the majority of the American people chose decency over depravity, truth over lies, compassion over spite, and kindness over cruelty. Joe Biden is now President-Elect, Kamala Harris will be the first Black, Indian, Mixed-Race woman to be Vice President, and we, as a country, have taken our first steps back towards the light.
The Democrats are the majority in the House, but if we want to have any hope of enacting real progressive change in this country – if we want any hope of combatting Covid-19, fixing our wretched healthcare system, reversing climate change, solving wealth inequality… if we want to overturn Trump's abominable and inhumane immigration policies, reunite families, and stop family separation at the border… if we want real criminal justice reform and to enact policies that erode corrosive racial bias… if we want equality and civil rights for all… if we want any of this – then the Democrats need a majority in the Senate, too. The Biden Administration is going to have a hard enough time righting the wrongs of Trumpism during a pandemic; it will be almost impossible for Biden to act if he doesn't have the support of the majority in Congress.
We've endured too much and fought too hard to give up now, and hope – real hope – is within our reach.
The fate of the Senate hinges on two runoff elections in Georgia that are set for January. It is imperative that we do all we can to ensure that Rev. Warnock and Jon Ossoff win.
IMPORTANT DATES FOR GEORGIA RESIDENTS
November 18: Absentee ballots begin going out
December 7: Deadline to register
December 14: Early In-Person voting begins
January 5: Election Runoff
17-year-olds – if you will be 18 by Election Day, you can register now and vote on January 5.
Request an absentee ballot here.
REMEMBER: You MUST be registered to vote by DECEMBER 7.
Not from Georgia but you want to help? Please donate what you can to Warnock and Ossoff's campaigns, chip in to help Fair Fight and Black Voters Matter get out the vote, and sign up to write letters and postcards with Vote Forward, Georgia Postcard Project, and Flip the West. We'll keep you posted on BPAL's social media as new opportunities to help arise.
Georgia, you are on my mind, and I will do everything I can to help Warnock and Ossoff – two truly decent people – win Georgia's Senate seats. Proceeds from these scents benefit Fair Fight and Black Voters Matter. We can win this together.
Illustrations generously donated by Tanya Bjork to help our fundraising project!
Black lives matter, and Black Phoenix Alchemy Lab is committed to doing the hard work to ensure that we continue to amplify Black voices and support the vital work of civil rights organizations and other organizations that dismantle and fight white supremacy through education, legislation, legal advocacy, and pushing for systemic reform. We pledge to work for racial justice and true and authentic equitable inclusion, both as individuals and as a company.
Racial justice begins with each of us. At Black Phoenix Alchemy Lab, we are committed to boosting the voices of BIPOC, committed to listening, committed to accepting correction. Unlearning the institutionalized bigotry and structural biases of white supremacy is incredibly difficult. Challenging your own biases, your own prejudices, and the comfort of your privilege can be extremely difficult, and few people want to deliberately give up any perceived power. But we have to do this hard work – all of us do – if we want to combat white supremacy, racism, and institutional brutality. We all have to recognize that privilege is built on the shoulders of oppression and commit to dismantling the structures of white supremacy even when (especially when!) it is frightening or uncomfortable to do so. Every day in this country, Black people are murdered by police, subjected to hate crimes, denied employment, loans, medical services, housing, and equal access to opportunity. What is discomfort in the face of these terrible injustices?
What else can we all do? First, we must pledge to listen to Black voices, pledge to uplift Black voices so they cannot be smothered or disregarded, pledge to de-center our own narratives, and commit to listening when we are being corrected. We must commit to educating ourselves about the history of racism in the United States, commit to decolonizing our media by reading books and watching movies, plays, musicals and television programs created by BIPOC, and commit to using whatever privilege we possess as a shield that protects others. We must refuse to be silent; we must speak up louder than ever before and refuse to allow ourselves to be intimidated into inaction. Do not lose sight of this: your words matter, and it matters when you take a stand against racism. Make a commitment to calling out racism wherever you find it. No, you probably won't win over most rando trolls on the internet or your racist uncle, but your words will give other people strength, you will foster courage, and you will show vulnerable people that they are not alone. The power of your voice empowers others to speak up. Call out racist actions, racist ideals, and racist policies wherever you find them. When you say nothing – when you do nothing – nothing changes, and silence is complicity. It isn't enough to not be racist; we must be actively anti-racist.
If you cannot attend a protest, you can help by contributing to bail funds, funds for legal representation for protesters, or by making donations to organizations on the front line. You can make phone calls to your congressional representatives, your mayor, your governor, and to police departments, and you can do the hard work to ensure that you help reform your own community police departments.
I am Asian and I am Ashkenazi; I know that I will never truly understand what it means to be Black in America, but I will do all I can to fight for equality and civil rights. Black Phoenix Alchemy Lab stands with Black Lives Matter, and we will work, listen, speak up, and fight with all our hearts to protect civil liberties, confront injustice, and support organizations and individuals that combat white supremacy. Systemic and institutional racism is a plague on this country, and together we need to bring an end to racism, police brutality, and the policies and constructs that are in place that permit both to exist.
At the beginning of June 2020, we made donations to the NAACP, Black Lives Matter, the Minnesota Freedom Fund, and Know Your Rights Camp. Proceeds from Triumph in my Song will be split between Black Lives Matter, the Center for Black Equity, and the NAACP. Triumph in My Song is an ongoing scent series, and will be updated as we are able.
Wading through mists of the mountains' breath
the wet white air,
once thought to be spirits of the dead,
and adding our quota… This chill
that pulls neat water from the air
— a torched leaf trickles,
rolls tears along the blade.
Then the brief downpour.
Gullies, like washing machines switches on,
churn soil downhill.
The bush path is a tunnel into mist,
where every spider's web is seen
flagged out with silver buoys.
The lorrikeet shuffles dejected feathers,
sipping weak nectar. A huntsman
crosses the path, half crushed
beneath the rain's broom;
it walks on grass stalks, a blind tightrope walker
feeling in eight directions.
Hairs on a banksia leaf
repel drops and store the dryness
(tomorrow there may be fire).
– Mark O'Connor
These scents are a fundraiser for Country Fire Authority Victoria in the hopes that we can help ameliorate the suffering caused by Australia's bushfire crisis.
This past week, Georgia became the sixth state to pass Draconian anti-choice legislation, and this series is our response: an emergency fundraiser for Planned Parenthood, the Center for Reproductive Rights, and NARAL. Georgia's LIFE Act and the other pieces of monstrous, dystopian anti-choice legislation that have manifested in Georgia, Iowa, Kentucky, Mississippi, North Dakota, and Ohio are all part of a wider agenda intended to dismantle the protections of reproductive rights guaranteed by Roe v. Wade. Though this legislation will certainly meet opposition at district and appellate levels, these laws are universally geared towards engineering a hearing before the Supreme Court as swiftly as possible, with the goal of overturning Roe v. Wade now that Kavanaugh has a seat.
Furthermore, these restrictions are part and parcel of a coordinated, systemic effort to restrict the rights and attack the agency of cis women, trans women, trans men, racial, religious, and ethnic minorities, the LGBTQ community, non-binary individuals, immigrants, and low-income people.
Reproductive rights are inseparable from economic security, and these brutal, authoritarian, oppressive anti-choice laws will disproportionately affect populations who already suffer the most and have access to the fewest options.
The curtailing of reproductive rights impacts every single one of us. May we help each other shake off the yokes that suffocate us and deprive us of our basic human rights.
If you are not in the market for perfume or beard oils, please consider volunteering as a clinic escort locally, or donating to / volunteering with the following organizations:
The Center for Reproductive Rights
The American Civil Liberties Union
Access Reproductive Care: Southeast
Mississippi Reproductive Freedom Fund
And SPEAK UP. Talk about the real repercussions of these malevolent new laws. Challenge the stigma of talking about reproductive rights and condemn attacks on reproductive rights. Educate your friends, family, and neighbors and mobilize them to fight for reproductive justice.
In an effort to justify the cruel, heartless separation of migrant children from their families, Sarah Huckabee Sanders told reporters that it is "very biblical to enforce the law", and Attorney General Sessions invoked Romans 13 – the same Bible passage so often utilized in the past to justify slavery: "I would cite you to the Apostle Paul and his clear and wise command in Romans 13, to obey the laws of the government because God has ordained the government for his purposes."
Boy howdy, you monstrous, merciless ghouls, does Black Phoenix Alchemy Lab have a Bible lesson for you.
I have assembled a collection of simple, elegant scents, all of which have been inspired by timely, instructive passages in the Bible. Proceeds from the sales of these scents will benefit RAICES (Refugee and Immigrant Center for Education and Legal Services), a 501(c)(3) nonprofit that provides free and low-cost legal services to underserved immigrant children, families and refugees in Central and South Texas. If you choose not to purchase any scents, please consider donating directly to RAICES if you have the means, or consider supporting one of these organizations:
The Texas Civil Rights Project
The Florence Project in Arizona
Kids in Need of Defense
The Young Center
The American Civil Liberties Union
Call your representatives now and tell them that you demand that the Trump Administration immediately cease this inhumane, horrific system of separating migrant children from their families. Ask your representatives to support the following pieces of legislation:
S. 3036 – Keep Families Together Act
R. 2572 – Protect Family Values at the Border Act
R. 5950/S. 2937 – the HELP Separated Children Act
R. 2043 AND S. 2468 – Fair Day in Court for Kids Act of 2018
Both the ACLU and 5Calls provide scripts that will help if you don't want to call unprepared.
Protest, call, Resistbot, fax, and show up at your representatives' offices. Make your voice heard, take a stand against this cold-blooded and brutal policy, and VOTE. Vote these heartless monsters out on their asses.
Label illustration by Gustave Dore, category painting by Vincent van Gogh.
Last June, BPAL launched its first collection of scents raising funds for RAICES (Refugee and Immigrant Center for Education and Legal Services). Citing the Trump administration's insistence that its enforcement of immigration laws was "very biblical," each of our perfumes cited a specific Bible verse underscoring the importance of offering refuge to foreigners, such as Job 31:32: "The stranger did not lodge in the street; but I opened my doors to the traveler.
Twelve months later, the catastrophe at our Southern border has worsened immeasurably. We've all seen the pictures and read the statistics: on any given day, many thousands of adults and children are imprisoned in privately-run (read: for-profit) facilities. The dangerously squalid conditions of these camps are making headlines around the world, and many of these children will never be reunited with their families. The taxpayer cost for this atrocity amounts to approx. $700 per child, per day, and yet numerous reports show the most basic needs go unmet.
All of this is by design. As Adam Serwer observed in The Atlantic, "the cruelty is the point."
In addition to providing pro bono legal representation to those incarcerated, a major portion of RAICES' fundraising goes to posting bonds that allow detainees to be released from custody. By their count, 98.4% of the immigrants whose bond has been posted show up for their hearings. Follow the org on Twitter for calls to action, breaking news, and success stories about families reunited.
Holding our government and our society properly accountable for these unforgivable offenses will take many years. In the meantime, our warnings have become a battle cry. The following perfume blends draw from biblical precedent describing how the greedy, the hypocritical, the hard of heart can expect to be penalized for their worldly transgressions.
Proceeds from these will help RAICES post additional bonds for individuals swept up in this living nightmare. May justice be served swiftly, and may those facilitating this ill-treatment face dire consequences for it.
Label art: Parable of the Good Samaritan, Jan Wynants
Vociferous Bacchanalian Furies, hear! Ye, I invoke, dread pow'rs, whom all revere;
Nightly, profound, in secret who retire, Tisiphone, Alecto, and Megara dire:
Deep in a cavern merg'd, involv'd in night, near where Styx flows impervious to the sight;
Ever attendant on mysterious rites, furious and fierce, whom Fate's dread law delights;
Revenge and sorrows dire to you belong, hid in a savage veil, severe and strong,
Terrific virgins, who forever dwell endu'd with various forms, in deepest hell;
Aerial, and unseen by human kind, and swiftly coursing, rapid as the mind.
In vain the Sun with wing'd refulgence bright, in vain the Moon, far darting milder light,
Wisdom and Virtue may attempt in vain; and pleasing, Art, our transport to obtain
Unless with these you readily conspire, and far avert your all-destructive ire.
The boundless tribes of mortals you descry, and justly rule with Dike's impartial eye.
Come, snaky-hair'd, Moirai many-form'd, divine, suppress your rage, and to our rites incline.
This is the end of silence, the end of shame, and the end of bearing the burden of other people's crimes.
I see you, I hear you, and I believe you. You are not alone.
Proceeds from the sale of both of the Hymn to the Erinyes scents benefit RAINN, the United States' largest anti-sexual violence organization. RAINN operates the National Sexual Assault Hotline, and provides programs to help survivors, prevent sexual violence, and ensure that offenders are brought to justice.
If you just want to buy the scent in support of RAINN, it can be done below. In another section, our narrator speaks up about her own experiences with assault. If you want to read it, click here, and be aware that this page contains content about rape and sexual assault.
We've had myriad political figures throughout US history that have possessed acid tongues, but few in the modern era have provided such a constant stream of colorfully vitriolic superlatives as Antonin Scalia.
He is the federal court's beat poet of indignation and right-wing rage.
For your pleasure, we present a line dedicated to SCOTUS' reigning Sick Burn Champion, the cranky, flamboyant, inimitable Justice Antonin Gregory Scalia. Proceeds from every single bottle will be donated to the Southern Poverty Law Center, the Trevor Project, and the National Center for Transgender Equality.