Darla Teagarden: Altars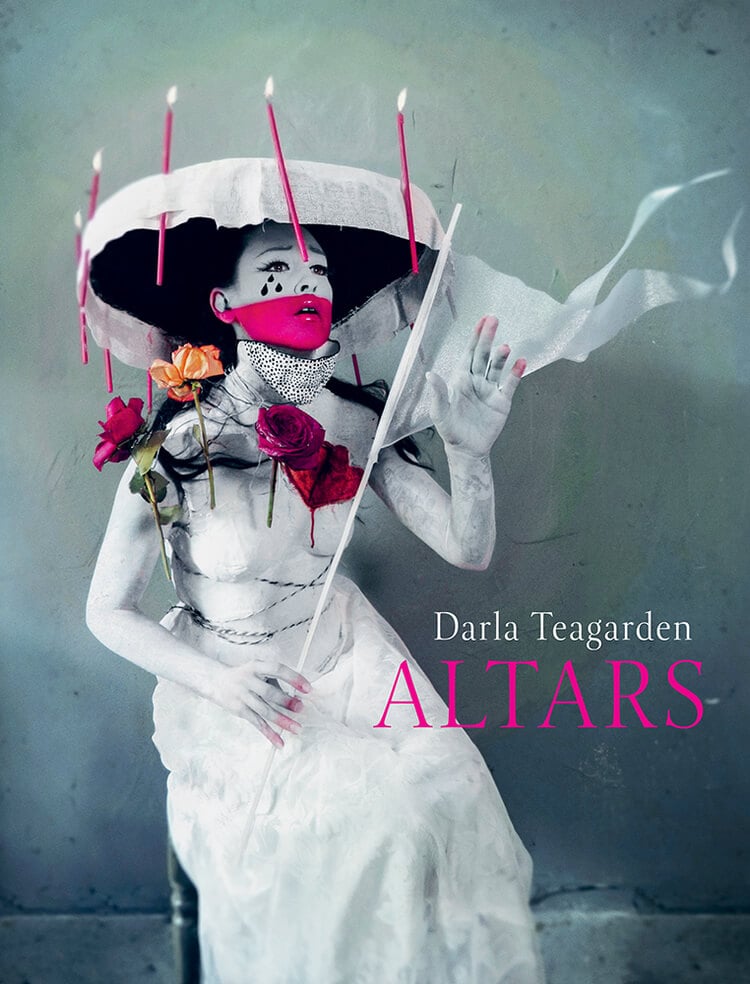 We are very excited to commemorate the release of our friend Darla Teagarden's book ALTARS (available now from Skeleton Key Press) with a new series of Limited Edition scents inspired by a selection of artworks contained therein.
Darla makes her portraits (primarily self portraits, unless otherwise stated) by crafting small theatrical vignettes out of wood, paper, chalk, plaster, and projection, creating in-camera effects. These serve abstractly as her means for communication, protection, ritual and a sense of place. Her images are either faceless or in character. She uses symbolic gestures as the narrative communicates common experience and unity.
Each perfume is blended by hand and presented in a 5ml amber apothecary bottle, bearing Darla's artwork on the label.
Follow Darla Teagarden on Instagram