Rappaccini's Garden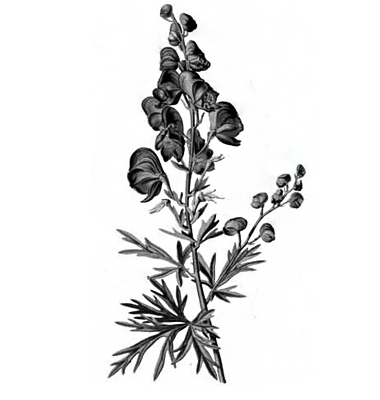 Ascending to his chamber, he seated himself near the window, but within the shadow thrown by the depth of the wall, so that he could look down into the garden with little risk of being discovered. All beneath his eye was a solitude. The strange plants were basking in the sunshine, and now and then nodding gently to one another, as if in acknowledgment of sympathy and kindred.
PERFUME OIL BLENDS
Presented in an amber apothecary vial.
Within the vast gardens of Rappaccini's estate lies a peculiar apiary, populated with bees of questionable tastes. Inspired by the Maenomenon of Pontus, Xenophon's Retreat of the Ten Thou-sand, tales of St. Olga, and the exploits of the Heptakometes, Dr. Rappaccini slowly adjusted the pheromone emissions of his colonies, thus modifying their behaviors. His bees developed a predilection for unsavory nectars, and Dr. Rappaccini's experiment came to fruition.